Lives Worth Living
Who decides what kind of life is worth living?
Triage is an essential part of emergency medicine. Sometimes, there is not enough medicine or enough workers to save everyone who is dying. Guidelines are put into place before this occurs so that medical workers can prioritize in the heat of the moment with as little ethical agonizing as possible. My first aid class taught me one simple kind of triage: People who are dead or cannot reasonably be saved are labeled as such, people who are able to walk get care last, and people who cannot walk get care first.
Hospitals have more sophisticated triage rules. One tool some hospitals use to help their triage decisions is Quality Adjusted Life-Years (QALY). A single QALY is equivalent to a year of perfect health. If two patients are otherwise "tied" in terms of prioritizing care, and only one can be saved, then they give care to the patient that is more likely to have higher QALY after treatment. If one patient is 20 and the other 60, and they are both otherwise in equal health, the 20 year old would be saved; if both patients are the same age, but differing health, the healthier one would be saved. This is uncomfortable, but all triage is uncomfortable by nature of it being such a desperate situation.
There is no way to make triage a happy matter. By the time it is necessary, all you can do is limit the loss. What constitutes loss, however, is often an extremely salient ethical question. Disability activists raised alarms about the use of QALY in coronavirus triage; would doctors leave a deaf man to die? Transgender activists had similar worries. Many people think that to be transgender is to necessarily suffer, so in such a situation, wouldn't it make more sense to save a cisgender person over a transgender one?
At the core of this is the question, "What lives are worth living?" The answer to this question matters.
---
Not too long ago, eugenics was a popular idea. People thought that we could rationally determine which lives are valuable and which lives aren't, and separate the wheat from the chaff. Those that are valuable were encouraged to reproduce with each other, and those that are not valuable were discouraged from reproducing, or even forcibly sterilized. While it did not originate there, the eugenic mindset found its pinnacle in Nazi Germany, with the state-ordered genocide of undesirables.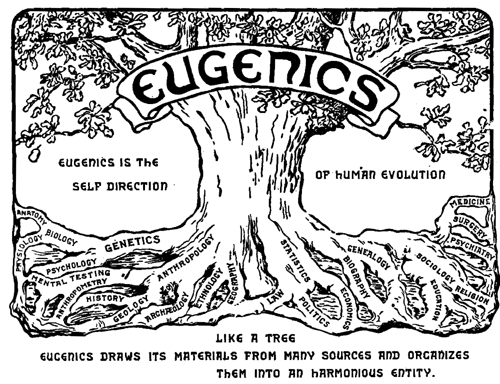 (Logo of the Second International Conference of Eugenics. Public Domain in the USA.)
Eugenics did not make the world a better place. The poor, the weak, the socially marginalized: These were the primary victims of eugenics. They could not defend themselves as well as the rich, the powerful, and the privileged. Rich white businessmen's good genes were never in question, but poor Black women were not so fortunate. As it so often went, people with outsized control over society determined that those with minimal control were inferior. It was never a rational process, but always a deeply political and all too human one.
While the exact logic of eugenics is far less common today, the political machine still determines which lives are considered worth living. As I've outlined before, heterosexual and cisgender clinicians have a long and enduring history of attempting to force gay and transgender children to be straight and cisgender. To this day, there are major clinicians who outright admit they are trying to shape children into socially acceptable roles, because society will be mean to them otherwise.
This is not a neutral position. Playing defender of societal mores is as political as it comes, and, ethically, it is very worrying. Attempting to reduce harm by encouraging (or forcing) people to go the route of least resistance is not always a very good idea.
When I talk about this, some have responded that even though they're transgender, they would take a pill that makes them cisgender so that it ends the pain. When I mention deaf culture, some point out that many deaf people would love to get cheap, effective implants so they can hear. Others like to point to Pete Buttigieg saying that when he was younger, he would've taken a pill to make him straight.
It's not that I don't empathize. When I first realized I wasn't a good straight, cis boy, I spent months praying to God to change it. He never did. I'm glad he didn't. (Coincidentally, Buttigieg feels similarly: "Thank God there was no pill.")
There is serious evidence that gender identity and sexuality are not changeable, and attempts to do so cause harm. Even if there was, there are two important considerations to make. First, there is nothing wrong with choosing a hard path in life. Enlightened leaders do not spend their time encouraging people to choose an easy path. They are not saying "don't become a doctor" or "don't become an athlete." They are saying "don't be different in a way that bothers people."
That leads into the second point. We all exercise our ability to shape people's lives. When my boyfriend grabs my hand because I was being an airhead and didn't look both ways before crossing the road, he is not oppressing me. He's making sure I don't get hit by that car. However, there is no serious moral consideration here. That driver was likely doing nothing wrong. Encouraging people to socially conform has immense moral significance. An ethical practice does not try to perpetuate social injustice by forcing people into an unfairly limited set of options.
There is a confusion that occurs in using examples of people wishing they weren't of a socially oppressed group as proof that it is just to change them so they aren't. Not all desires are politically just to fulfill. The first move should always be to change an unjust society. First helping people conform is complicity in injustice, not just standing on the sidelines but cheerleading for injustice.
I am a liberal. An odd liberal, but a liberal nonetheless. Just as liberals aim for a aim for freedom of speech through policies and norms that allow people to feel most free to speak their minds, liberals should also aim for a freedom of identity through policies and norms that allow people to feel safe being themselves. I cannot justify a world where we close in the ways people are allowed to be. That is not liberal; that is not just. Liberalism can only justify widening the range of acceptable lives.
Judith Butler has written about lives worth grieving. When someone close to our heart dies, we feel undone by it, like we have lost a piece of ourselves. When 9/11 happened, America's heart ached. When well over a hundred thousand civilians die in Iraq due to post-9/11 war, we feel nothing. Their lives are not considered important to us; their lives are not worth grieving.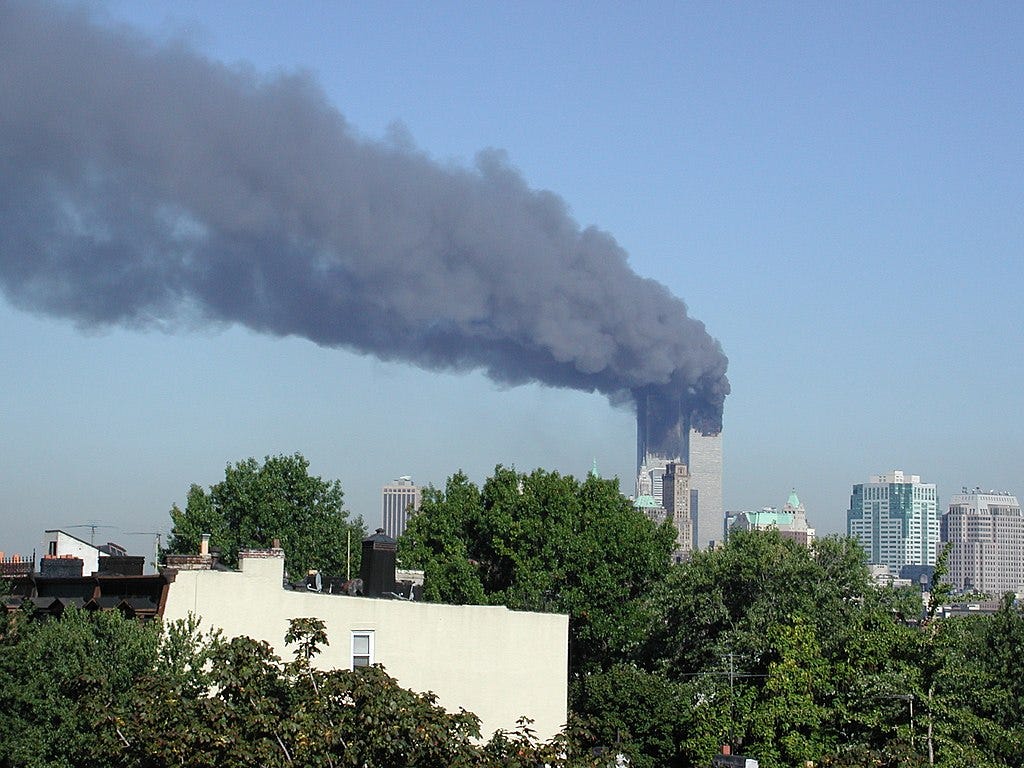 (Photo by Andrew Lynch. Used under CC BY 2.0)
As important of a metric as this is, I want to focus on what lives are worth celebrating. American culture at-large does not generally value Black, disabled, or transgender lives as much as it does white, able-bodied, and cisgender lives. While the number of transgender celebrities grow, they still are snubbed in favor of cisgender actors, some of which are awarded for their performances of transgender people. Our historical mythos includes a litany of heroic white men and a dearth of Black or female saints.
If these lives were worth celebrating, we would not consider those lives less worthy of living. In the process of broadening the realm of acceptable lives, we must celebrate lives which are being unjustly neglected.
---
What are the practical consequences of a more inclusive society? For one, we would allocate our funds much differently than we do now. We can't claim to accept and celebrate all lives if we fund some lives far more than others. Peter Singer is likely the most influential voice on this topic: Why give a hundred dollars to fund an art museum when you can protect 100 people from malaria for three years for the same price?
There is also the way America treats homeless people. Instead of making serious attempts to make them not homeless (Housing First seems to be a pretty good way to go about it), many municipalities try to push them out of sight. I'm willing to wager most homeless people would be willing to not be homeless if given a serious opportunity, but instead of offering that, the main choice is disdain and distance.
Of course, conversion therapy in all its variants would be a thing of the past. This also has implications for the rest of medicine and psychiatry, though: Where are exclusive notions in medicine? Many in medicine don't adequately pay attention to Black people in pain. Doctors regularly perform medically unnecessary surgeries on intersex babies to force them into a sexual binary mold. Nonbinary people regularly "dumb down" their gender identity to get psychiatric and medical practitioners to agree to help them.
These are just a few examples, but I could go on for a while. I could discuss earlier mentioned topics, like triage principles or foreign wars. I could discuss the difference between formal nondiscrimination protections and informal nondiscrimination, and how the former isn't quite enough, even though we have come to rely on it. I could discuss how this relates to zoning, both currently and historically. The point is, this really matters. This is not a thought experiment. Lives hinge on if we value them.
---
Who determines which lives are worth living? Invariably, those with power are able to convince that they are worth saving, while those who are marginalized have a harder time making their case. As Charles Wade Mills argues in Black Rights / White Wrongs, liberalism offers a bold vision and compelling language to combat this. Liberalism is a common language of equality and freedom, and an attractive proposition for many. Liberalism cannot thrive unless it considers more lives worth living than it does at present. Disabled, Black, and transgender people should not be removed from society to maximize happiness; they should be considered equally livable lives as able-bodied, white, and cisgender lives, free to engage in the pursuit of happiness.